DebConf 2012 – Nicaragua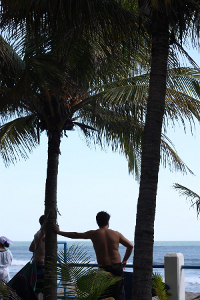 After 4 flights, about 15,000 miles, a beach, some Toña and cheese and lots of geeks, I'm able to update my Places I've Been map by adding Nicaragua to it.
I was speaking at DebConf12, entitled Bits from the Release Team. In case you missed it, it's been recorded by the wonderful DebConf video team and is available in high and low quality. It was great to catch up with people again, and do quite a bit of work on Debian itself, mostly on the Wheezy release. I even found an hour to take a basic Spanish class, although I'm fairly sure I've forgotten most of it by now.
As usual, there were a number of Collaborans present, and it was good to meet them. I suspect I'll be seeing a few more at GUADEC in a weeks time.
My photos are available, should anyone be interested.