A new journey – GNOME Foundation Executive Director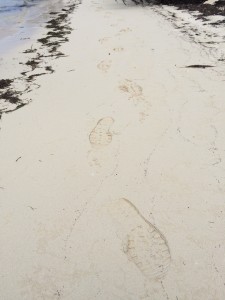 For those who haven't heard, I've been appointed as the new Executive Director of the GNOME Foundation, and I started last week on the 15th February.
It's been an interesting week so far, mainly meeting lots of people and trying to get up to speed with what looks like an enormous job! However, I'm thoroughly excited by the opportunity and am very grateful for everyone's warm words of welcome so far.
One of the main things I'm here to do is to try and help. GNOME is strong because of its community. It's because of all of you that GNOME can produce world leading technologies and a desktop that is intuitive, clean and functional. So, if you're stuck with something, or if there's a way that either myself or the Foundation can help, then please speak up!
Additionally, I intend on making this blog a much more frequently updated one – letting people know what I'm doing, and highlighting cool things that are happening around the project. In that vein, this week I've also started contacting all our fantastic Advisory Board members. I'm also looking at finding sponsors for GUADEC and GNOME.Asia, so if you know of anyone, let me know! I also booked my travel to the GTK+ hackfest and to LibrePlanet – if you're going to either of those, make sure you come and introduce yourself :)
Finally, a small advertisement for Friends of GNOME. Your generosity really does help the Foundation support development of GNOME. Join up today!